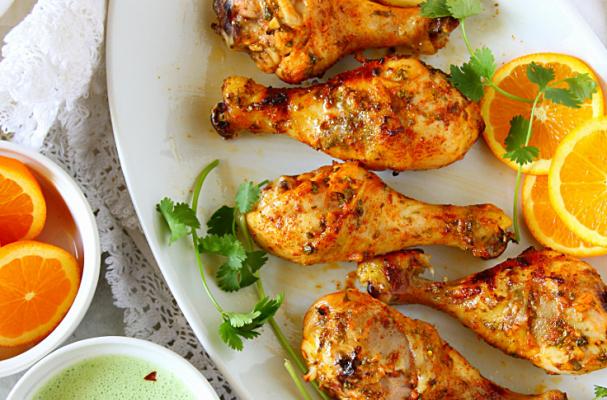 Sriracha used to be an unassuming bottle of hot sauce that stood alongside its fellow Asian condiments at the supermarket. Now, the southeast Asian chili sauce sticks out like a firecracker, demanding to been seen and tasted. The now ubiquitous red rooster sauce graces restaurant tables like a salt shaker or ketchup bottle. It has weaved itself into the American culinary framework and become an undeniable part of our for culture. Sriracha can be mixed with mayonnaise to bump up your average sandwich spread or squeezed into meatloaf mix and even be an essential ingredient to buttery yet spicy caramels. If you have yet to pick up the hot sauce with the green cap, run to the grocer store and don't look back.
Pulled Pork Sliders with Sriracha Aioli
Submitted to Foodista by Saucy Tomatoes
Peanut Butter Sriracha Cookies
Submitted to Foodista by Sugar Pixie
Sriracha Hummus
Recipe from Dad with a Pan
Cheddar Sriracha Cornbread Donuts
Recipe from Toaster Oven Love
Vegan Eggplant Banh Mi with Sriracha Mayo
Recipe from Little Vegan Bear
Honey Sriracha Salmon
Recipe from Chef Savvy
Cilantro Orange Sriracha Chicken Legs
Recipe from At the Corner of Happy and Harried
Image Sources:
Want more from Foodista? Sign up below!