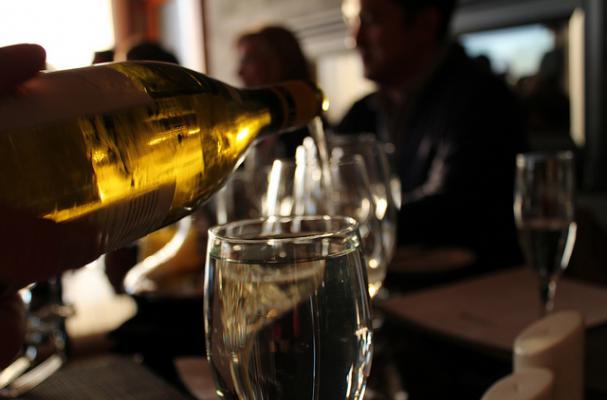 RD Wizard.com (Where Restaurants Get Answers) recently published the top five mistakes that restaurant owners make, and most of these are easy mistakes to fix! Here are the top 5 offenses.
#1 Not focusing on the brand
Many restaurants work hard at building their brand in the early days only put it on the back burner later. Your restaurant is your brand, it's what your customers see and what makes you unique. Tips to strengthen your brand:
*Be consistent
*Clearly communicate what you're about. Do you specialize in house-made pastas? Are your ingredients locally sourced? Let your customers know!
*Let your brand be your roadmap. Remember why you started your restaurant in the first place and let those qualities lead the way.
#2 Not Using Social Media
Social media is an exceptionally cheap and effective way to communicate with your customers. Share what's on today's menu, what seasonal ingredients you're featuring, what dishes to pair with wines, etc. And, ask for feedback! Social media is a great way to connect with your customers!
Social media tips:
*Post pictures of your food! We eat with our eyes!
*Know high traffic times on Facebook (1pm-4pm) and Twitter (1pm-3pm) and post during these times.
*Listen and respond to your customers quickly. Engage!
#3 Not Using Customer Loyalty Programs
Capturing your customer demographics as well as their preferences is golden for a restaurant owner. Loyalty programs are great for both learning about your target customers and showing appreciation on birthdays, anniversaries and other special dates and occasions.
#4 Replacing the Website with Social Media
While a strong roll in social media is key, not having a website is a mistake. Word of mouth is the main motivation for visiting a restaurant, but eight out of ten people use review and restaurant sites to learn more. Customers like to look at menus, see pictures of the food and environment. So, restaurateurs, keep your websites fresh and updated! (Author's note: my biggest pet peeve are PDF menus. Please, just give us a link to click to view your menu and don't make us download a file).
#5 Discounting Too Much or Too Little
According to RD Wizard, "Discounting is a great way to increase short-term sales and attract new customers. According to a study by Empathica Inc., coupons were the driving force for customers to try a new restaurant. They generally bring great results but can hurt a restaurant if done improperly. Frequently run discounts can oftentimes attract new customers but turn the old ones away. They can also devalue the restaurant by giving customers an idea that the restaurant may be in trouble or just desperate for more customers. A coupon should serve as a reward to customers for visiting and should be a special treat. Unfortunately, when discounts are used too often or improperly, it can appear that much differently."
Tips for Discounting:
*Create coupons for slow periods
*Use a loyalty program and punch cards (they keep customers coming back!)
*Offer coupons for a free appetizer, drink, or dessert WITH the purchase of a meal rather than a free meal.

Categories: