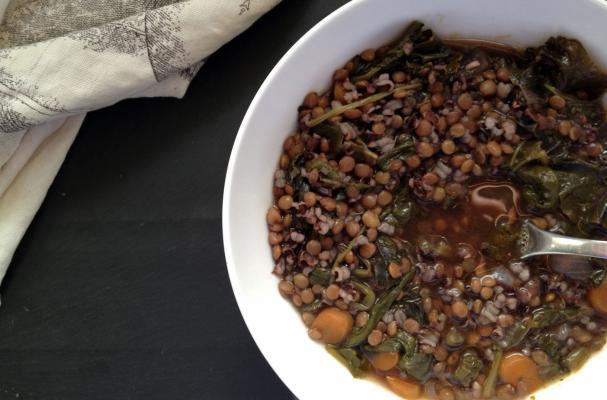 Whether it's a simple broth with tender tortellini (tortellini in brodo) or a hearty bowl of chowder, when spoon meets lips the result is a satisfying mmm. Even the most complex soup can invoke a very basic pleasure, like a warm blanket on a cold day (French onion) or a refreshing breeze in August (gazpacho). Discover some of my favorite soup recipes below, and even more in Soups & Stews on Pinterest.
This Homemade Broccoli Cheddar Soup recipe is packed with good-for-you ingredients, but best of all, tastes delicious!
Contributed to Foodista by Enjoying Healthy Foods
This Butternut Squash and Sage Soup recipe from Green Lemonade is decadently delicious but without all the cream.
A comforting soup like this Creamy Chicken Orzo Soup recipe from Kaitlin is just what a cold night calls for.
Try this super healthy Spicy Lentil and Black Rice With Kale, Spinach and Leek soup from Saucy Tomatoes.
Once upon a time, in the very beginning, I had the flu and he made me Split Pea Soup. That bowl won my heart and I've loved him ever since.
This Moroccan Carrot Soup from The Red Spoon is as scrumptious as it is stunning!
You'll simply love Glutenfreeda Foods' amazingly yummy Gluten Free Cream of Asparagus Soup recipe!
Cuisine Paradise's Creamy Leek and Potato Soup recipe is an easy and delicious version of the French classic vichyssoise.
This classic Indian soup has the deep yellow hue of turmeric and contains chicken or other meats. Try A Spicy Perspective's wonderful Chicken Mulligatawny Soup.
There's nothing more soothing and comforting than a nice bowl of Classic Matzo Ball Soup.