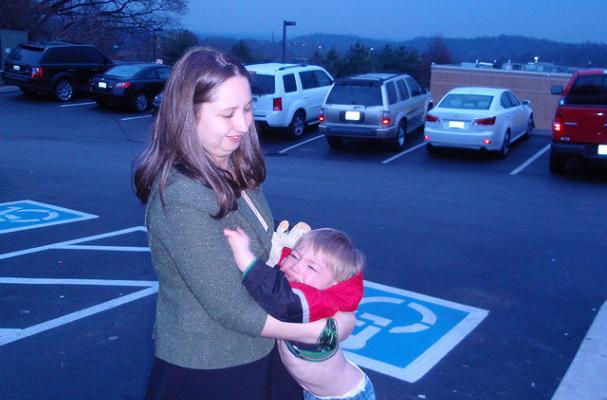 If your children have a penchant for throwing tantrums, you may want to avoid Grant Central Pizza in Atlanta, which recently added a disclaimer to its menu that reminds parents to take their crying tots outside to calm them down. Here's the disclaimer in its entirety, thanks to My Fox Atlanta:
Dear all present and future patrons: GCP is proud of its reputation as a family restaurant, a title that we will work to keep. Unfortunately a number of our diners have posted unpleasant experiences because of crying and unsupervised children. To ensure that all diners have an enjoyable lunch or dinner with us we respectfully ask that parents tend to their crying tots outside.
GCP co-owner Donnie Parmer acknowledged that he wants to retain the restaurant's family-friendly atmosphere and welcome kids -- he's merely responding to complaints from customers who've had unsavory experiences due to unruly kids. He told Fox 5 that the final straw came when "a child hit another customer in the head with a toy." Parmer indicated that he doesn't plan on kicking guests out of the restaurant or banning them outright -- this menu disclaimer is more like a "polite reminder."
Parents and restaurant patrons, where do you stand on the matter?
Image Sources: