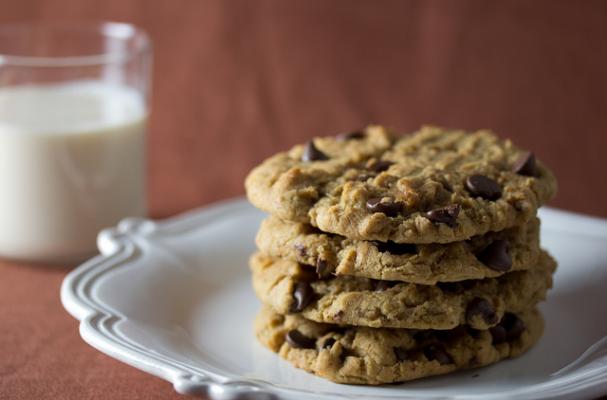 These chocolate chip cookies are one of my favorite vegan desserts. They are soft. and slightly chewy (and really who can resist chocolate chips?). You can find most of these specialty ingredients are your local health food store or at a larger chain like Whole Foods. Vegan chocolate chip cookies will rock your palette.
Vegan Chocolate Chip Cookies
Ingredients:
4 1/2 teaspoons Ener-G Egg Replacer Powder
6 tablespoons Water
1 cup Vegetable Margarine (softened)
3/4 cup Sugar (I used Splenda)
3/4 cup Brown Sugar (I used Splenda)
1 teaspoon Pure Vanilla Extract
2 1/2 cups Flour
2 teaspoons Baking Soda
1 teaspoon Salt
1 cup Chocolate Chips
1 cup Chopped Walnuts
Directions:
Preheat oven to 375 degrees
Spray baking sheets with veg non-stick spray.
Cream your margarine, sugars and vanilla extract together until evenly mixed. Using a whisk, whisk together your water and Ener-G Egg Replaces until it is thick and foamy. Slowly beat in your "egg" mixture into your creamed ingredients. Slowly add your flour, baking soda and salt until completely mixed. Stir in your walnuts and chocolate chips.
Roll dough into small balls or use a cookies scoop to place 12 cookies worth of dough on your baking sheet.
Image Sources: