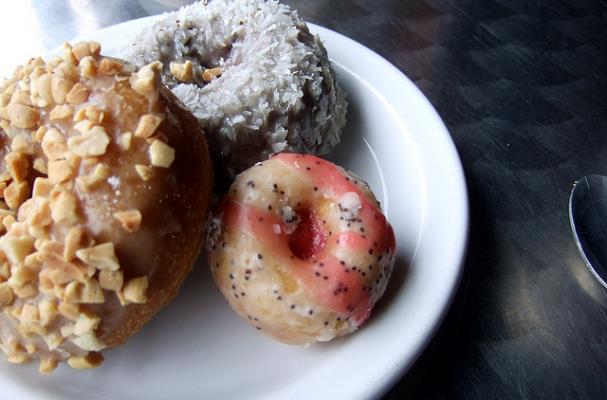 Tomorrow is National Donut Day! If you're a fan of the glazed, gooey, delicious, fried balls of dough, here are two offers you won't want to miss. National Donut Day was started in 1938 by the Chicago Salvation Army to honor women who served donuts to soldiers during World War I.
1) Dunkin' Donuts: At select stores across the country, Dunkin' Donuts will offer customers a free donut of their choice with the purchase of a drink. Click here to find the store closest to you. The chain sells more than 5.3 million donuts and donut holes daily.
2) Krispy Kreme: Not to be outdone by Dunkin' Donuts, Krispy Kreme will also offer customers a free doughnut (they spell their product differently) at participating stores across the country. No purchase is necessary. Find the closest store to you on their website.
Enjoy the sweetest day of the year!
Image Sources:
Categories: