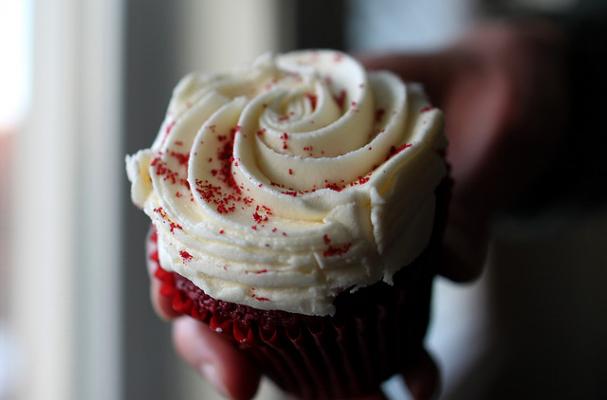 Cupcakes and other desserts are a popular way for foodies to mix-n-match stranger ingredients with run of the mill cake, and it dosen't get much stranger then tomato-based condiments.
While it may not sound like the...Best, flavor combination at first, apparently these ketchup cupcakes are actually quite tasty. But I have a feeling you might just need to make some and try them for yourself before you jump to agreement.
Ingredients:
2 cups all-purpose flour
2 tsp baking powder
1 1/2 tsp ground cinnamon
1 tsp baking soda
1/2 tsp each ground nutmeg and ginger
1/2 cup Heinz tomato ketchup
1/2 cup water
2 tbsp red food coloring
3/4 cup butter, softened
11/2 cups dark brown sugar, packed
2 eggs
Image Sources:
Want more from Foodista? Sign up below!