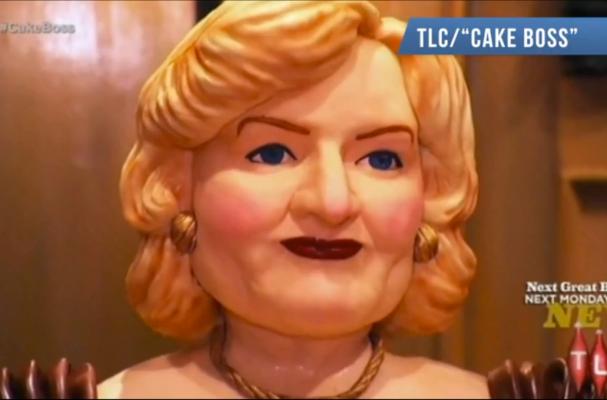 Thanks to TLC's Cake Boss, Buddy Valestro, Betty White has now been immortalized in fondant and cake. White was recently roasted at the Friars Club, who requested the cake 24 hours before the actual event. The cake was completed in time for the event, and even had the comedic darling holding a dog, a nod to her devotion to animals. The cake was featured in the season premiere of Valestro's show.
Betty's conclusion about being Crockered?
"I cannot tell you how wonderful it is. It's just incredible, and I want that dress!"
Image Sources: