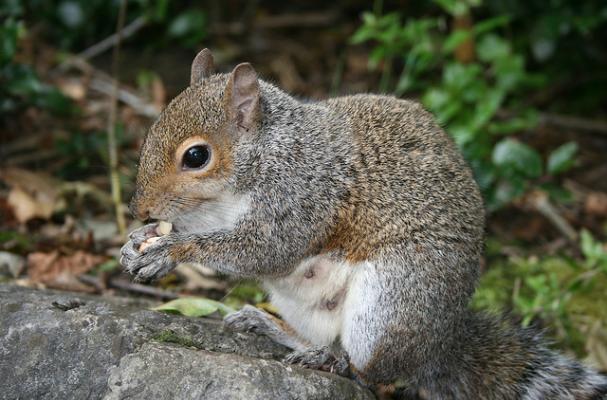 British viewers who turned into the finale of the "Great British Bake Off" were shocked to see a lingering shot of full-frontal squirrel nudity.
In between scenes, footage showed the grounds of the Valentines Mansion, where the show is filmed. Then, out of nowhere, comes the shot of the very obviously male squirrel.
Host Sue Perkins tweeted prior to the showing airing: "I can now reveal that this week's GBBO features a shot of a squirrel with outsized nuts. Trust me, they are anatomically DAZZLING. Enjoy."
Some viewers were outraged. "Why did the cameraman focus on the squirrel at all? I just didn't need to see that," one commented.
The season was won by Joanne Wheatley. Check out the explicit squirrel clip below, if you're ballsy enough.
Image Sources:
Categories: