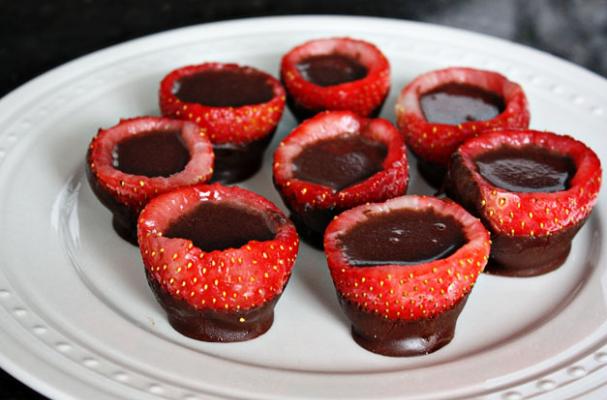 Chocolate-covered strawberries are a decadent treat, and these strawberry shot glasses blend these flavors in an indulgent new way. Erica of Sweet Tooth dreamed up these edible shot glasses with her friend Marissa (not me, sadly) and filled them with a shot comprised of vanilla vodka, Godiva liqueur and chocolate syrup.
If you'd like to make your own strawberry shot glasses, Erica recommends picking the biggest strawberries available and using a paring knife and a grapefruit spoon to hull them. Would you try these chocolate-covered treats?
Image Sources:
Want more from Foodista? Sign up below!