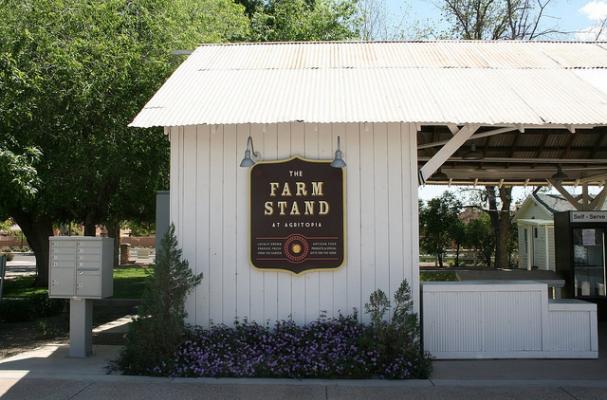 Customers are what keep our farm running. There is nothing like shooting the breeze over a bag of fresh picked corn and a few bars of goatmilk soap. It is really a big thrill for us on the farm. Having said that - there are some things that throw a wrench in our day.
Here are 5 rules to follow, that show your farmer how much you appreciate him or her.
Call ahead or stick to the plan - If you are going to the farm, prearrange a time to arrive. If hours are posted, stick to them. Like all of our chores, everything has a place on the To Do list. Yes, visiting needs to be scheduled into our day. The same goes if you are running late/early. Please, give us a call.
Do not overstay - Your local farmer may smile and nod pleasantly as you continue to talk, but she really does have to get back to work.
Remember it is a farm, not Disney World - Children are usually welcome. Wild children who try to ride the goats are not. Although my animals are child friendly, they are friendly around children who behave. Animals peck, nibble, nip, flap, chase, sqwak and scratch. They are not mean, they just don't like to be mauled. Let it be known that my Livestock Guardian dog will not appreciate your child making my herd of goats spook. He will push your child to the ground and sit on him. Jest sayin'.
Please, do not haggle - A farmstand is not a flea market. Be confident that you are going right to the source for your food. Please, do not make both of us uncomfortable by trying to get an extreme deal. It is awkward and makes us cranky.
Respect the fence - Fences and gates are just as much to stop animals from getting out, as they are to stop you from going in. Ask before entering any barn, pasture or fenced area. We are not hiding anything and will show you that, but if you let my steer out, things will go bad. Quickly. Oh, and if the gate is closed, close it behind you when you do pass through.
Image Sources:
Categories: