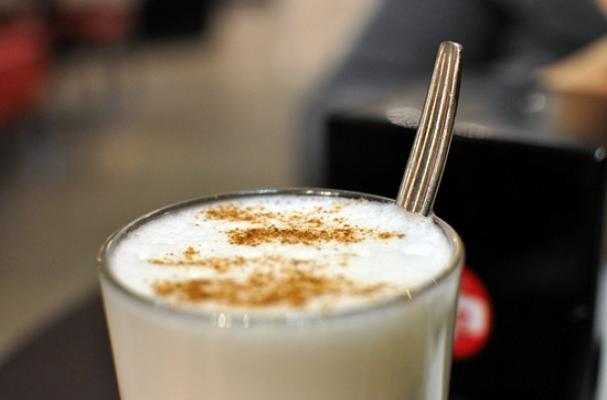 When the weather becomes chilly, bundle up with a hot mug of pumpkin white hot chocolate. This beverage is the perfect balance of sweet and spicy. For the best flavor, use the freshest pumpkin pie spice blend you can get you hands on or make your own. You'll want those individual spices to pop when combined with the pumpkin and white chocolate.
Pumpkin White Hot Chocolate
Ingredients:
3 cups whole milk
1 cup pumpkin puree
1 teaspoon pumpkin pie spice
1 teaspoon vanilla
5 ounces white chocolate, roughly chopped
Whipped cream for garnish
Directions:
Heat the milk, pumpkin puree, pumpkin pie spice in a sauce pan until it just starts to simmer and remove from heat. Add vanilla off the heat.
Add the white chocolate and whisk until it has completely melted.
Pour into mugs and top with whipped cream.
Image Sources: