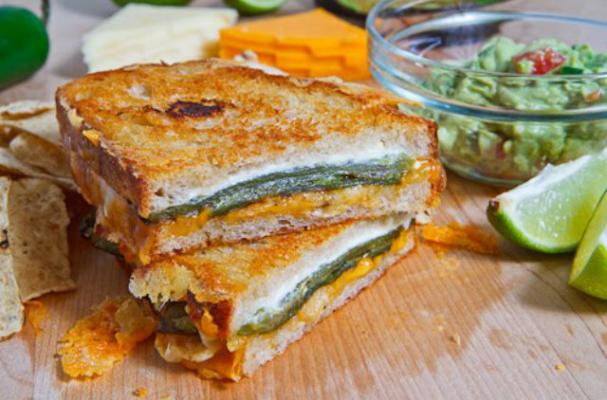 Grilled cheese sandwiches are great, but sometimes they can be a bit boring. Here's a grilled cheese sandwich that will certainly spice things up. Created by Kevin Lynch of Closet Cooking, this recipe basically meshes together two cheesey favorites -- the jalapeno popper and grilled cheese sandwich. It's certainly a bit more complicated than your plain old grilled cheese, but the extra steps sure seem worth it.
Jalapeno Popper Grilled Cheese Sandwich
Ingredients:
- 2 jalapeno peppers, cut in half lengthwise and seeded
- 2 slices sourdough bread
- 1 tbsp butter, room temperature
- 2 tbsps cream cheese, room temperature
- 1/2 cup jack and cheddar cheese, shredded
- 1 tbsp tortilla chips, crumbled
Check out the rest of this recipe here.
Image Sources:
Categories: