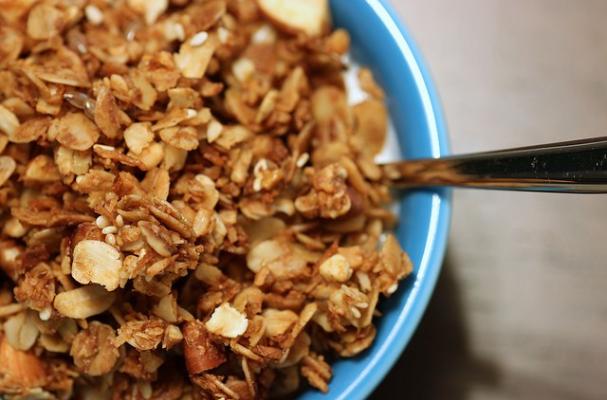 Gluten-free granola is a nutritious way to begin the day. Gluten-free oats are mixed with dried fruit such as raisins and coconut, chopped almonds, and sweet agave nectar. This recipe is so versatile, you can swap out the almonds for sunflower seeds or pecans and the raisins for dried cranberries and crystallized ginger. Serve this delicious gluten-free granola with thick vanilla yogurt and a drizzle of honey.
Ingredients:
1 teaspoon cinnamon
Add ins:
1/4 cup of cacao nibs
Directions:
Preheat oven
to 350F. Place the oats and chopped almonds onto a cookie sheet.
Bake
for 15-20 minutes to toast.
Place all other ingredients in a bowl and
mix.
When oats and almonds are toast, add them into the bowl.
Bring down oven temperature to 300F. Spray pan/coat with oil and place mixture on cookie sheet.
I keep my granola in the freezer, I think it stay fresher this way.
Image Sources: