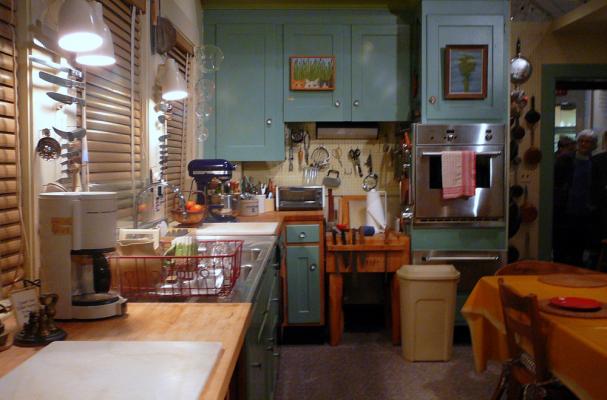 One of the most beloved exhibits at the American History Museum in Washington, DC is coming down— but only temporarily. Legendary American chef Julia Child donated her kitchen to the museum and the exhibit first opened in 2002. Though it was only supposed to last 18 months, people began flocking to the museum to see it and it stayed up. Well, a decade in, the museum has designed to update the exhibit. Museum visitors can see the kitchen through Sunday and then it will come down. A renovation will occur and the kitchen should return during the summer.
"We were really surprised at seeing how many people had personal stories about watching her shows and trying her recipes," co-curator Paula Johnson says. "People are so engaged by her, and continue to be. She just connects with people on a very comfortable level, and we're very glad with that."
Few details about the remodel are known, but the Smithsonian said a press release will come soon with details.
Image Sources:
Categories: