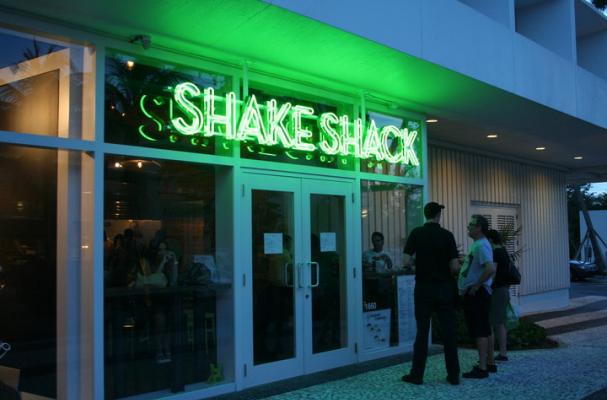 Two major gourmet burger joints have announced major expansion plans. Shake Shack and Good Stuff Eatery are getting even bigger.
1. Shake Shack: Since 2010, New York City's most famous gourmet burger shop, Shake Shack, has been on an expansion tear. They opened locations in Dubai, Kuwait, Washington DC, Miami Beach and Connecticut, among others. Now, Long Island will finally have their own as well. According to a press release, the new restaurant should open in 2012 in Westbury. Analysts believe the expansion suggests the hamburger hamlet will begin opening more suburban outposts as well.
2. Good Stuff Eatery: Spike Mendelsohn's hamburgers have gained quite a reputation as Michelle Obama's favorites. Now the former Top Chef contestant will open a second branch of his Good Stuff Eatery in Crystal City, Virginia in Spring 2012.
Also see:
Image Sources:
Categories: