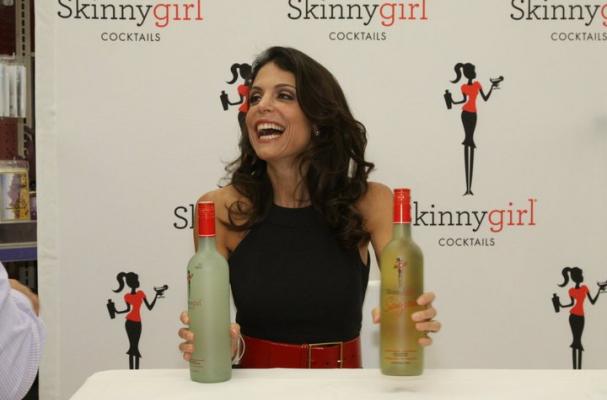 Last week, we reported that Bethenny Frankel's Skinnygirl cocktails were removed from Whole Foods shelves, and she recently responded to the media coverage with a post on her website called "Setting the Record Straight."
Frankel's statement reads, in part, "We would not sell anything that I don't personally drink. I'm a natural foods chef and health is a top priority for me and my family. The Skinnygirl Margarita is made with natural ingredients and its label is consistent with U.S. federal regulations, which is why it is carried in stores nationwide and continues to fly off the shelves."
Whole Foods chose to remove Bethenny Frankel's Skinnygirl Margarita line from its shelves upon discovering that it contained sodium benzoate, a preservative. Frankel's team maintains that they simply chose not to continue doing business with Whole Foods. In a separate statement via Access Hollywood, Frankel said, "I'm not making wheatgrass here. If I could put an agave plant and some limes on a shelf, I would. [The Skinnygirl Margarita line] is as close to nature as possible, while still being a shelf-stable product."
What do you think about Bethenny Frankel's response to the allegations about the Skinnygirl Margarita cocktail?
Image Sources: