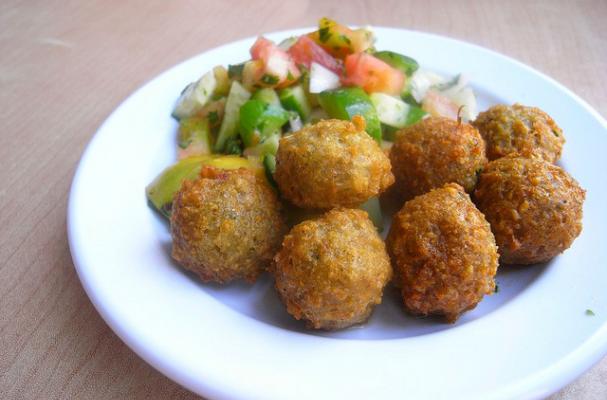 What better way to celebrate the end of summer than with allergy friendly meals? These amazing starters and entrees are super tasty and allergy friendly: vegetarian, gluten and dairy free, eggless, vegan -- perfect for everyone!
Falafel and Spinach Salad
GFCF falafel makes for a tasty sandwich, salad accompaniment or crowd-pleasing appetizer!
Fried Eggplant Slices in a Chickpea Batter
Spicy, crispy batter and soft, tasty eggplant- yum!
Jalapeno Creamed Corn Soup with Roasted Corn Salsa
This spicy, creamy soup is a great summer lunch or dinner idea, with sweet, roasted corn.
Carrot, Leek and Zucchini Soup
Garden fresh summer produce in a satisfying & delicious soup.
Stuffed Avocados
A simple summer appetizer that is both refreshing and tasty.
Image Sources: