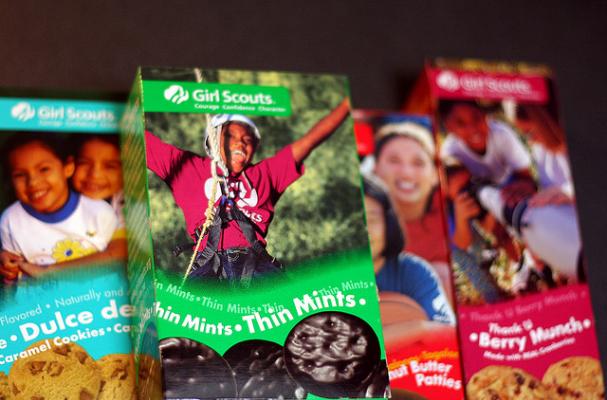 A California teen named Taylor is calling for a Girl Scout Cookies boycott due to the nonprofit's transgender policies. In October 2011, the Girl Scouts of America permitted a 7-year-old boy who identified as a girl to join a Colorado troop; Taylor, herself a Girl Scouts member, thinks this choice was wrong.
"Girl Scouts describes itself as an all-girl experience," Taylor said in a YouTube video. "With that label, families trust that the girls will be in an environment that is not only nurturing and sensitive to girls' needs, but also safe for girls." Taylor closes her video, which appears below, with a link to the Honest Girl Scouts website.
The decision to include transgender children in Girl Scouts troops is a controversial one. For its part, Girl Scouts of America said in a statement, "Acceptance of transgender youth is handled on a case-by-case basis, with the welfare and best interests of the child in question as a top priority."
Do you support Taylor's call for a Girl Scout cookies boycott? Should the Girl Scouts admit transgender children?
Image Sources:
Categories: