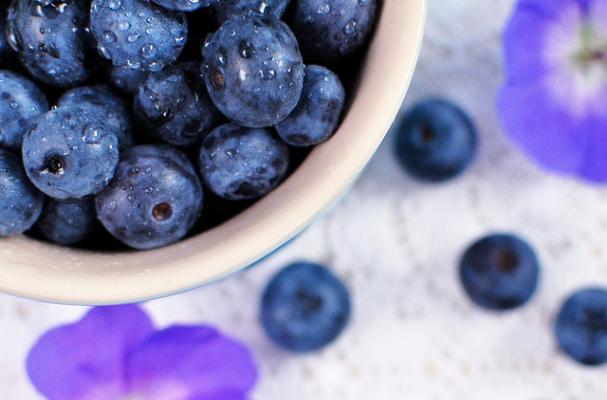 Always looking for something new and different that my little chefs will love, I was excited to try this recipe that used blueberries in a new way. We are lucky enough to get blueberries by the pound up here in Maine. Usually they go to the freezer to eat all winter long, so eating them fresh is a special treat.
This pasta salad was shared by a local organization, Healthy Acadia, who is always looking for ways to share healthy, easy recipes with the community. They work hard to teach simple techniques for families to eat better and still use common, local ingredients.
Check out this two part recipe. The first, a blueberry vinaigrette, is tart and sweet at the same time. It makes a wonderful dressing for the pasta salad. I use it for lunch boxes and a filling, yet light evening meal. It's beautiful and delicious.
Blueberry Chicken Pasta Salad with Field Greens
From Healthy Acadia
For the vinaigrette
1/2 cup fresh blueberries
2 tablespoons extra virgin olive oil
2 tablespoons balsamic vinegar
1/2 teaspoon Dijon mustard
2 teaspoons honey
1/4 teaspoon salt
For the Salad
1 1/2 cups fresh blueberries
3 cups cooked whole grain penne pasta (cooled)
12 ounces cooked chicken breast
4 cups field greens
1/2 cup chopped red onion
1 medium chopped red bell pepper
Directions
Blend vinaigrette ingredients
In large bowl, toss all salad ingredients. Add vinaigrette. Top with sliced chicken breast.
Image Sources: