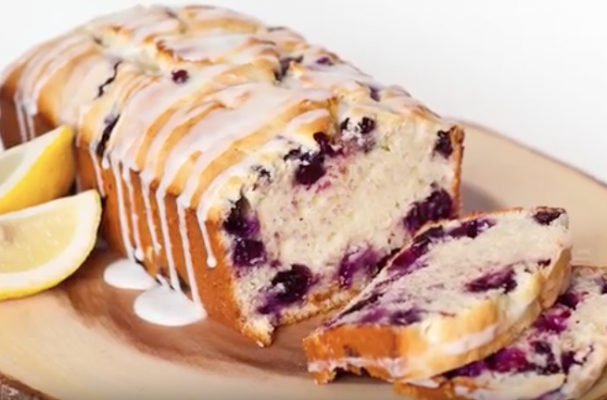 The weekend is for baking. This is a time when you can take this slow and really enjoy the baking process. One of my favorite treats to prepare is a lemon blueberry loaf cake because it only takes an hour and a half from start to finish. That means that I can feel like a domestic goddess while allotting time to do other things during my time off. The loaf cake is perfect for special occasions too (hint: Mother's Day is coming up). I just love the contrast of the pale yellow cake with the burst of purple blueberries. What is your favorite thing to bake on the weekends? Let us know in the comments section below!
Glazed Lemon Blueberry Loaf Cake
Recipe from Tatyana's Everyday Food
Ingredients:
Foe the loaf cake:
2 large eggs
3/4 cup (150g) white granulated sugar
1/2 teaspoon (2.5ml) vanilla extract
1/2 cup (113g) melted butter
1/4 cup (59ml) lemon juice lemon zest from
1 large lemon
1/2 cup (122g) plain Greek yogurt
1 1/2 (187g) cups all-purpose flour
1 1/2 teaspoons (6g) baking powder
1/4 teaspoon salt
1 1/2 cups (150g) blueberries
2 tablespoons (16g) flour
For the lemon glaze:
3 tablespoons (44ml) lemon juice
Confectioner's sugar, about 1 cup (125g)
For full recipe instructions, watch the video below.
Image Sources: