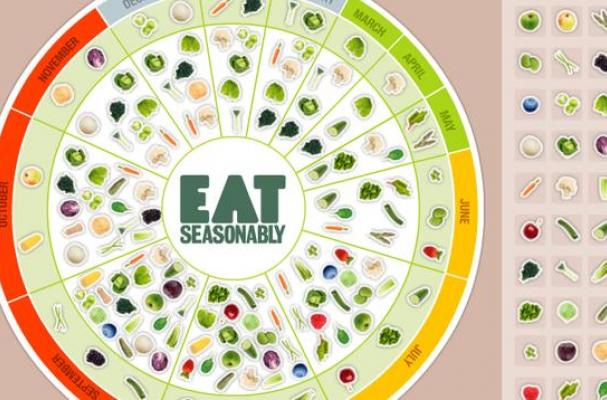 Are you eating seasonally? Are you eating reasonably? What if I told you that you could eat seasonably? This seasonal fruit and vegetable calendar from the Eat Seasonably campaign is a one-click reference for what's in season.
And you can download a refrigerator guide to what's in season and when to eat it! (While this guide lists European varieties not familiar to many Americans, the main plant seasonality guidelines still hold true.)
Click here to experience the full interactive calendar.
Image Sources:
Categories: