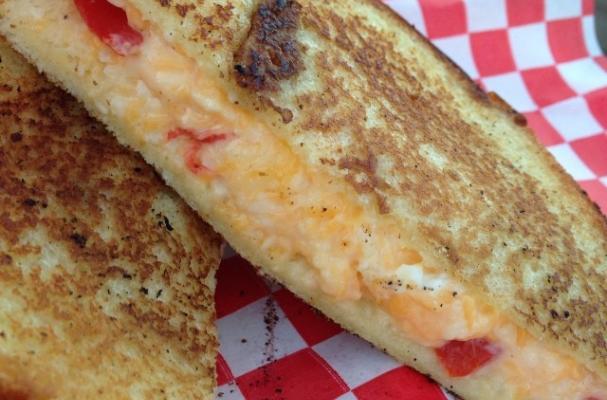 Pimento cheese is a southern staple. This favorite appetizer is transformed into a dynamite grilled cheese sandwich. This meal can be made in just a few minutes and is delicious when paired with tomato soup.
Pimento Cheese Grilled Cheese Sandwich
Ingredients:
8 pieces multi-grain bread
8 oz shredded sharp cheddar cheese
4 oz diced pimentos
1/4 cup mayonnaise
1/4 teaspoon paprika
1 teaspoon lemon juice
Salt and pepper to taste
Butter for bread
Directions:
Spread butter on one side of each piece of bread. Mix the rest of the ingredients in a bowl until well combined. Warm griddle or saute pan on medium heat. Spread pimento cheese mixture on unbuttered side of bread. Cook in the pan for a couple minutes on each side or until golden brown.
Image Sources:
Categories: