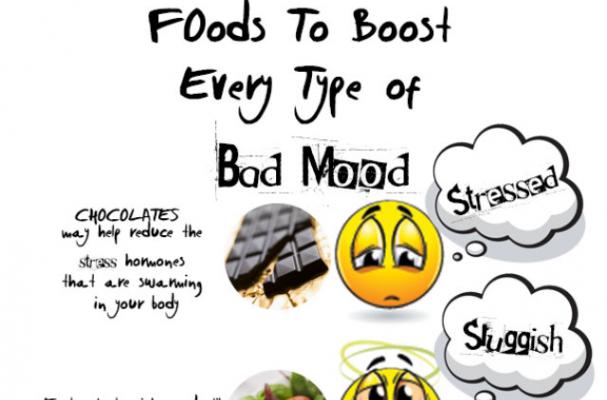 Bad moods come in many forms, but did you know you can combat these moods with food? Gourmandia has put together the below infographic to show which foods help give your mood a little boost.
Chocolate, for example, helps you when you're stressed and spinach helps improve concentration when you are feeling sluggish. Have a cup of green tea to calm you down when you're angry, and eat an apple with some peanut butter when you're just plain old cranky.
Learn about more foods that combat bad moods in the infographic below.
Image Sources:
Categories: