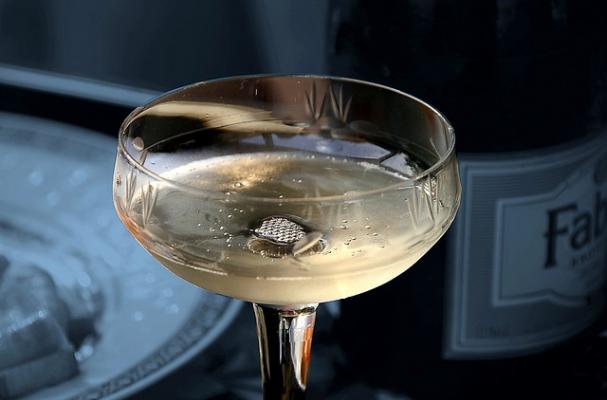 Canadian Globe and Mail columnist Beppi Crosariol had a pretty rare and spectacular opportunity recently. Tasting a glass of Moët & Chandon 1911 Grand Vintage champagne. There are just 66 bottles of the stuff out there. A bottle will run you $8,000. A glass is $1,000.
Think about that. A champagne that predates the Titanic, the start of World War I and the Great Depression. Crosariol says the champagne had virtually no bubbles (which is apparently normal for really old vintages).
In January of this year, Moët cellar master Benoît Gouez went through the 1,500 remaining bottles and concluded that nearly all of them were not good enough to drink. Just 66 were saved and will be sold at auction in six packs. An auction in Asia fetched $100,000 for six bottles. A similar one in Canada sold for $50,000 (in Canadian dollars).
Image Sources: