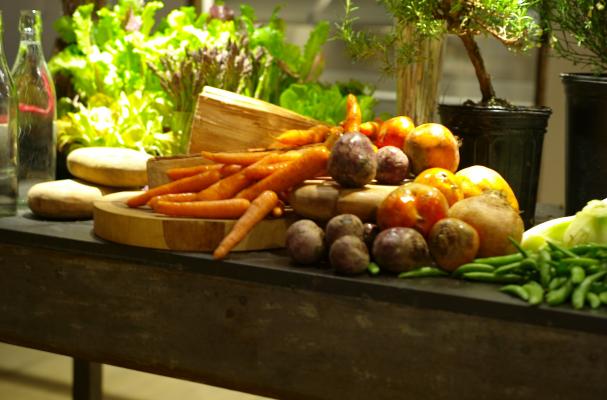 I was just thinking how lucky we are in the United States. I don't usually create cocktails with political meanings, nor with overt situations that pretend to create anxiety or confusion. As a journalist, my duty is to remain balanced in my writing, no matter what the circumstances. At least until I read about the case of Amanda Knox. In honor of her acquittal and her freedom, I thought to honor her with a cocktail.
Part of this drink is bitter because of her incarceration for the past four years must have been bitter.
Part of this drink is sweet because freedom is the sweetest flavor in the world. These flavors- bitter and sweet combine with the aromatics of infused carrots and beets to make a cocktail that is both bitter and sweet.
Amanda Knox has been through the worst kind of justice. I just hope she can go forward in her life with the memory of the past and the promise of the future.
Hence, please accept my recipe for the Knox-Tail. This drink makes two powerful drinks, or just one drink to help Amanda forget her past four years as a cautionary tale.
The Knox-Tail Cocktail
2 oz. Bluewater Vodka- Certified Organic by Colorado Department of Agricuture
1 oz Root- USDA Certified Organic Root Tea
Roasted and Crushed Beets and Carrots, then juiced through a juicer to render 1/2 cup of Carrot/Beet juice
2 Tablespoons of Royal Rose 3 Chilies Simple Syrup
1 medicine dropper full of Bitter End Moroccan Bitters
Preparation: In a cocktail shaker, fill 1/2 way with ice.
Add the liquors, followed by the juices and the Royal Rose Syrup
Shake until ice forms on the outside of the mixing cup
Add 1 Medicine Dropper of the Bitter End Moroccan Bitters
Strain into a short cocktail glass that you have added a couple of large hand-cut ice cubes.
This drink is a little bit spicy, a little bit sweet and like life itself, a little bit bitter.
Hat's off to Amanda Knox. May your life only bring you goodness from now on.