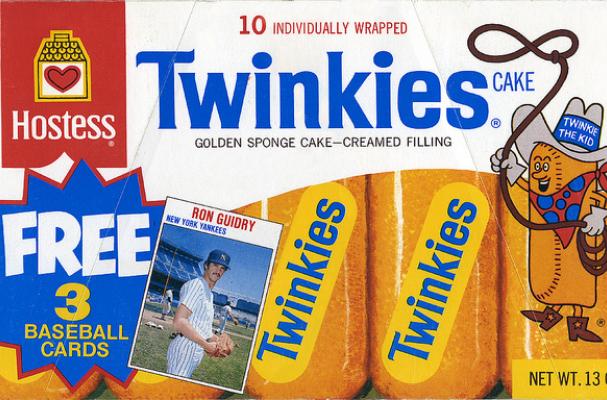 It's a no-brainer that Twinkies are not a health food. What may not be as obvious, is the fact that even though it's cake, it contains beef fat. I suspect there are vegetarians who thought the occasional Twinkie would be no big deal.
"Our Hostess Fruit pies contain beef fat. The shortening ingredients noted on our labels are: vegetable (may be soybean and/or canola and/or cottonseed and/or palm oil) and beef shortening".
The bottom line is, no matter what level of health you are on, please read those labels. Personally, I don't support processed junk such as Twinkies, but as long as people are eating them, they may as well be aware of what they are eating. Ignorance is not bliss when it comes to food.
Image Sources: