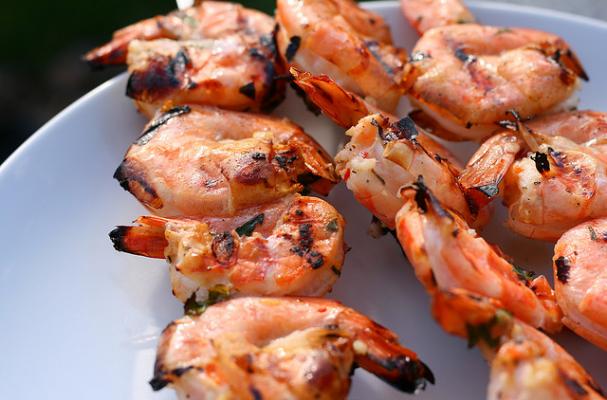 From tequila to whiskey and rum, the possibilities are endless for tenderizing your beef, chicken or seafood in a cocktail-esque marinade! All gluten free and dairy free, these 5 recipes will excite your tastebuds and kick things up a notch (or five)! Here are my 5 best picks for summertime boozy marinades that will impress both your guests (with deliciousness) and yourself (with how quick & easy they are!).
Note: Be sure to substitute gluten free soy sauce or Tamari where appropriate!
Blueberry Rum Pork Tenderloin
This semi-sweet fruity marinade is perfect for summer and will wow your family & friends.
Whiskey Marinated Baby Back Ribs
With a honey glaze/marinade, this Asian inspired rib recipe is fall-off-the-bone tender!
Whiskey Marinated Salmon
Straight from the Angler's Lodge, this is a 4 ingredient recipe! Dairy free? Substitute EarthBalance or vegetable oil for the melted butter.
Grilled Tequila-Lime Shrimp with Cilantro
A classic combination + Southwestern heat will make for a memorable BBQ.
Tequila-Lime Chicken Tacos
Super simple, these tacos are dressed to impress!
Bonus: Ginger-Rum Marinade
Perfect for beef, pork or chicken, this spicy sweet marinade is begging for BBQ.
Image Sources: