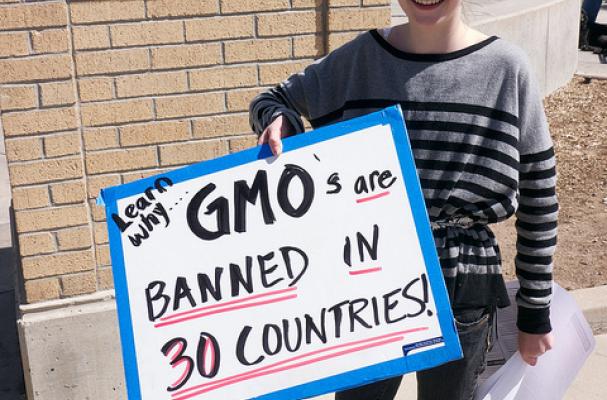 "The GMO Film Project tells the story of a father's discovery of GMOs through the symbolic act of poor Haitian farmers burning seeds in defiance of Monsanto's gift of 475 tons of hybrid corn and vegetable seeds to Haiti shortly after the devastating earthquake."
The film also discusses the growing real food movement and what farmers and concerned citizens are doing to put the food system back into the hands of the people.
The GMO Film is looking for funding, and if you are inspired you can dontate through Kick Starter. The more exposure this topic gets, the better chance we have getting these altered foods labeled and ideally, limited.
Image Sources: