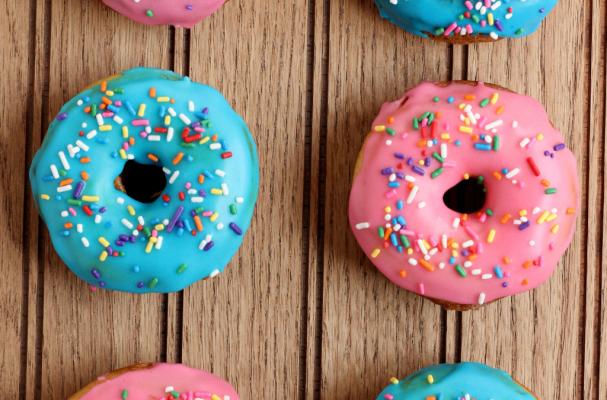 Apple Cider Doughnuts
Submitted to Foodista by The Suburban Soap Box
This is a yeastless dough so there is no wait time before frying.
Baked Lemon Donuts
Recipe from Chez Catey Lou
Greek yogurt keeps these donuts tender and moist.
Classic Chocolate Glazed Donuts
Recipe from PMC
When in doubt, always stick to the classics. They are guaranteed to be a hit.
Oven Baked Vanilla Cake Donuts
Recipe from The Semisweet Sisters
If you are a fan of the Simpsons, these donuts look awfully similar to Homer's favorite.
Maple Bacon Donut
Recipe from Jo Cooks
This sweet and salty breakfast treat is a modern take on the donut.
Image Sources: