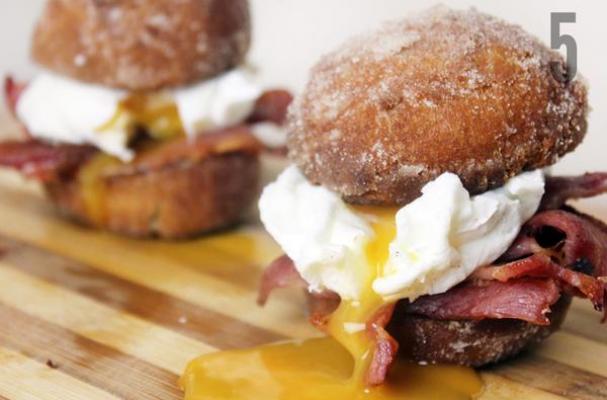 Prepare your heart for this totally gluttonous breakfast donut sandwich crumbling with sugar and dripping with bacon fat! It won't apologize for who it is: an amazing concoction of all your favorite breakfast foods.
I mean, who can resist biting into a yeasty, fluffy donut that just happens to be next to a runny poached egg and crispy, salty bacon? Go Cook Yourself is behind this no-going-back donut breakfast sandwich recipe.
Ingredients:
sugared donuts, store-bought
bacon
2 eggs
butter
white wine vinegar
To see how the creator assembled this recipe, click here.
Image Sources:
Categories: