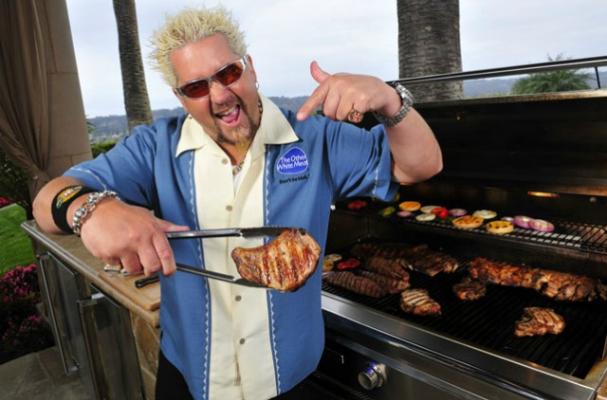 Guy Fieri has a Meat Variety Pack available for sale at Costco stores. The celebrity chef and television host has put together 14 pounds of specially spiced mixed meat for $139.99.
The Meat Variety Pack includes:
- 3 lbs of Smoke Put Santa Maria Beef Sirloin Tri Tip
- 3 lbs of Rosemary, Herb Pepper Crusted Beef Sirloin Tri Tip
- 2 lbs of Bloody Mary Flank Steak
- 2 lbs of Ginger Soy Bone in Beef Short Ribs
- 2 lbs Red Rocker Margarita Chicken Breast
- 2 lbs Caribbean Pork Chops
Some people are none-too-pleased with the price of Fieri's variety pack. At $139.99, consumers will be paying about $10 per pound of meat.
Would you buy Fieri's mixed meat pack?
Image Sources:
Categories: