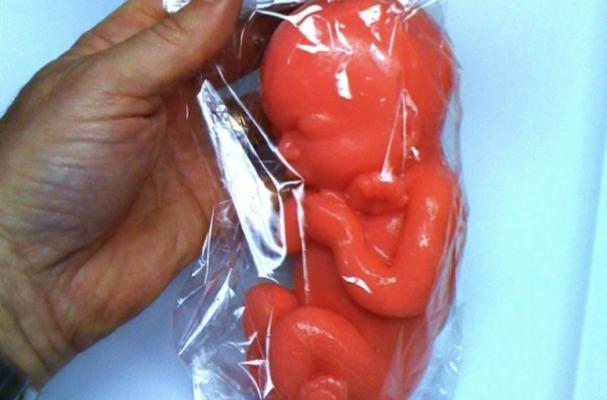 The Flaming Lips "Gummy Song Fetus" EP is a three-song EP released via a thumb drive hidden inside an edible gelatin fetus. The band tweeted the photos below on July 27, just after the "fetuses" had been dropped off at GuestRoom Records in Oklahoma City.
The three songs on the Flaming Lips USB drive are "Steven's Moonbow," "Squishy Glass" and "Enthusiasm for Life Defeats Existential Fear Part 2." The songs have also been released online; check them out here.
Do you think this method of music presentation is provocative and groundbreaking or offensive and in poor taste?
Editor's Note: please note that Foodista is not endorsing the promotional activities of this band. The author is merely reporting a story.
Image Sources:
Categories: