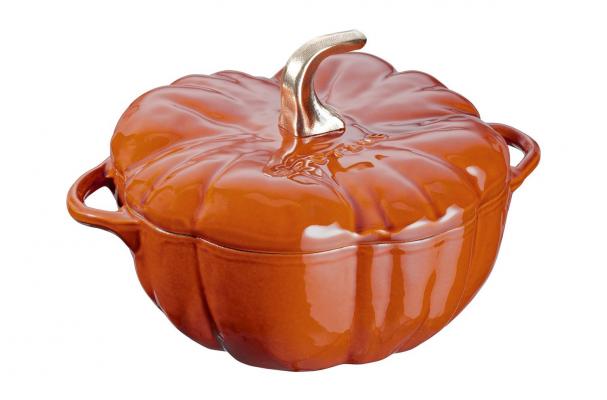 I love this time of year because I can dust off some of my favorite kitchen tools and put them to good use all season long. There are two things I consistently do during the fall: bake and prepare stews. I love one pot meals and my pumpkin shaped cast iron pan is functional and festive. It can be used on the stovetop to cook countless heartwarming meals. Similarly, my stand mixer is an absolute staple. I usually take a break from baking during the summertime because I can bare turning on the oven. Other must-haves for me include a nutmeg grater (for all those spiced fall treats), an apple corer and a slicer. What are some of your favorite fall kitchen tools? Let us know in the comment section below.
Kitchen Basics Apple Corer and Slicer
Staub Pumpkin 3 1/2 QT Cocotte
Image Sources:
Categories:
Want more from Foodista? Sign up below!