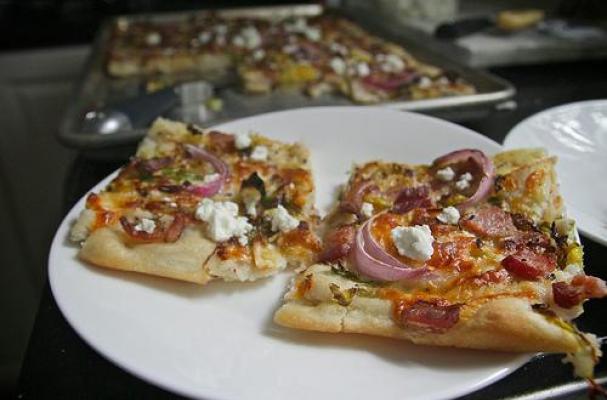 What to do with all those Brussels sprouts?! You could roast them in olive oil and salt. You could toss them into a hash. Or, you could throw them on pillowy dough with crispy bacon and creamy feta cheese in this pizza recipe from Shutterbean. Your kids will definitely want to help out (and grab a slice)!
Ingredients:
homemade or store bought pizza dough
3 pieces bacon, chopped
2 cloves garlic, thinly sliced
1/3 cup aged white cheddar, shredded
1/2 cup mozzarella, shredded
5-6 large Brussels sprouts, shredded
1/2 red onion, sliced
1 tablespoon olive oil, plus more for baking sheet
1 tablespoon balsamic vinegar
red pepper flakes
salt & pepper
1/4 cup crumbled feta cheese
Image Sources:
Categories:
Want more from Foodista? Sign up below!