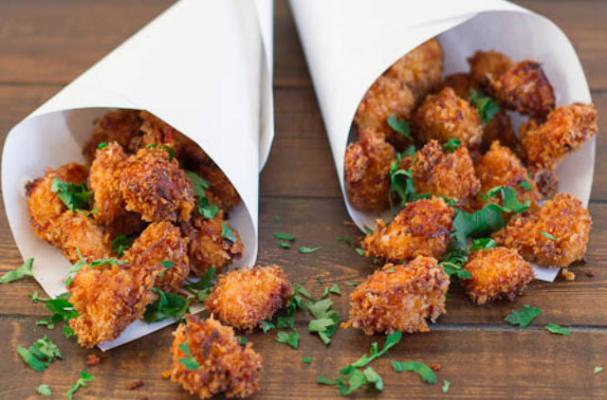 Give the kids a little fun at dinner time with Chipotle Popcorn Chicken. Not only will this recipe from Jo Cooks please the kids, but adults will also love the little chicken bites with a kick. Keep in mind that the chipotle can be quite spicy, so you can always make it a little milder for the wee ones.
Chipotle Popcorn Chicken
Ingredients:
- 3 chicken breasts, boneless, skinless
- 1/2 cup Chipotle Peppers in Adobo Sauce, finely chopped
- 1 cup buttermilk
- 1 egg
- 2 tbsp cornstarch
- salt and pepper to taste
- Panko breadcrumbs
- oil for frying
See the rest of this recipe here.
Image Sources: